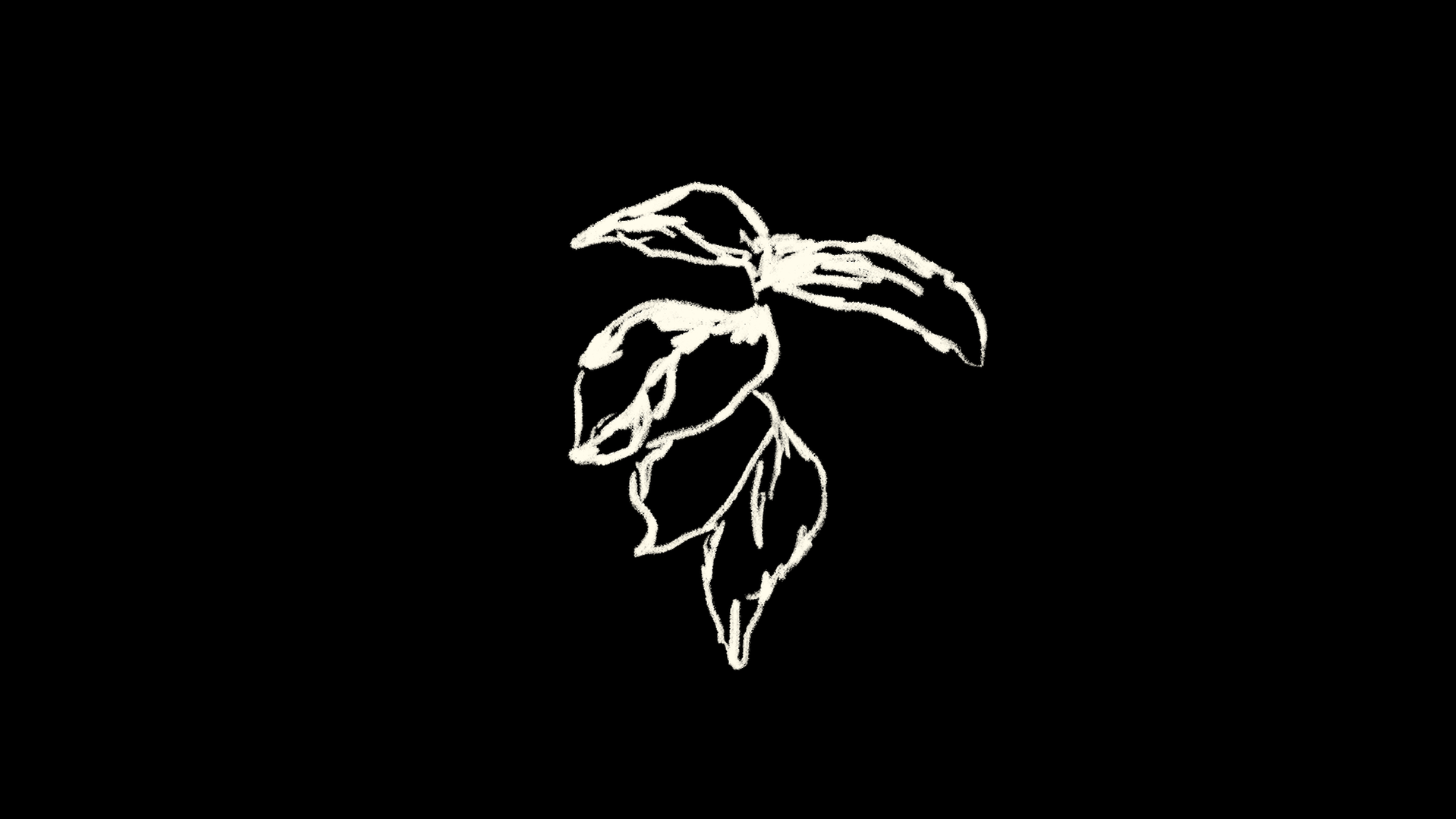 An experimental film developped in collaboration with residency partner Fatima Louise Estrada. The experimental film will soon be released at the Toronto Reel Asian International Film Festival.
Yellow leaves, a bud on its course to bloom, and roots that run deep carrying the memory of life in each passing season. All this, a system bound by those who choose to share it. As the world stills, the shift in paradigm connects two artists in understanding the relationships that bind humans and nature—interwoven by the same act of nurturing. In a gentle recalling of the seeds sowed in their yesteryears, they learn to grow.
Synopsis
In a time where virtual connections transform the way we interact and forge relationships, Sofia and Fatima, two artists in Portugal and the Philippines, step back to understand what it is that drives the bonds that they share with the world. Imperfect, nuanced, and a coming to terms with change, the narrative fleshes out into segments mirroring plant growth. Sow, Sprout, Nurture, and Share. Four chapters, a journey in comma, but lovingly interconnected by nature and the collective qualities that make us human.
Seeking refuge in her period of life riddled with fall-outs, Fatima's chapter under sow, traces her beginnings with a story that connects the meaning of home and of family with an old Jackfruit tree. Sprout is a recounting of Fatima's childhood fascinations of flora, and what it means to grow apart from it. Nurture, written under variations of longing, is the third chapter defined by the slow process of reconnecting with nature. These realizations and the awareness that follow, as we interact and learn from the bonds that we choose to keep in this lifetime.
Our worldly experience is marked by different beginnings and ends, Sofia's chapter in sow, traces back the moments enlightened by the connection between human and nature. Clinging to our first and truest emotional experiences, an infinity of possibilities all with a small seed. Under sprout, Sofia examines how personal growth stands side to side with nature's strength, coexisting and inspiring each other. As the trees grow, their leaves turn green and yellow, so do we learn to observe this ephemeral cycle. A parallel between self-care, safekeeping of old memories and the preservation of a loving legacy, nurture is the chapter that reflects on how we lead our lives in favour of others and ourselves. What was once left in decay can thrive again, marking the beginning of a new journey and the importance of cherishing our memories.
The concluding chapter, share, will be an entwined echoing out to the present as they express this newfound perspective of growth and their hopes of imparting the same wonderful experience to the world.